Advanced Power Systems can submit a case directly to their group for departmental IT support by using the process below:
Please go to servicecenter.fsu.edu and click on "Service Center Login", then enter your FSUID and password.
1. Under the Self Service pagelet click on the Create New Case link.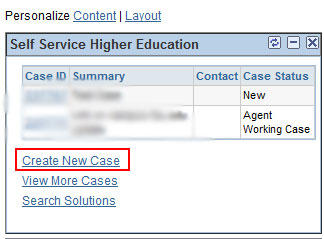 2. Once you are on the Add Case page you select the following from the Category-Type-Details drop down menus:
Category: Desktop & IT Support.
Specialty Type: Department.
Details: Center for Advanced Power Systems Support.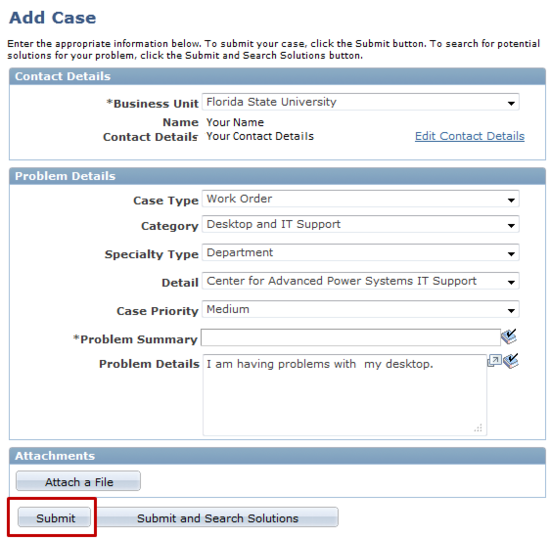 Once you have filled out the Category-Type-Details you can finish filling out the case with the other relevant information and click Submit.
title-inside title-centered
2