WebDAV with Dreamweaver
Just add a new site using the information sent to you telling you what the server will be. Don't forget you are logging into a secured server, so you will be using 'https' instead of 'http' for the server path.
Follow the screens and put YOUR WebDAV URL in the place marked URL. Your WebDAV URL will be given to you when your website is set up.
When prompted for a username and password, enter your FSUID username and password.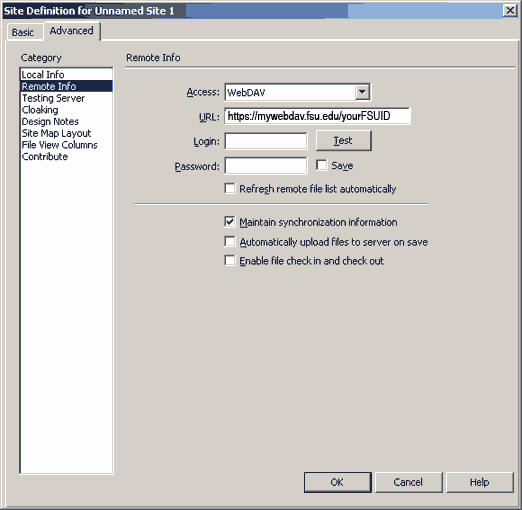 If you are using Dreamweaver CS3 and you are having trouble connecting, this page by Adobe (makers of Dreamweaver) may fix your issue.
title-inside title-centered
2